Pole Dancing
(Series 1 - Pole Burnt Donna)

with Aarifa Bhinderwala
Description
This is the first stage on your pole dancing journey. From warm-up to thrilling spins, the stainless steel pole will be your close companion as you fight gravity, developing strength, coordination and definition. While the class is fitness focused, the class is heavily influenced by music and by the end of the series you will be able to perform a beautiful choreography mid-air on the pole. After 8 sessions you can aspire to progress to Series 2.
Fat-burn
Muscle & Tone
Flexibility
Core
Low-Impact
✓ ✓

✓

✓ ✓ ✓
✓ ✓

✓

✓ ✓ ✓
✓

✓ ✓
Suitability
Suitable for women* of all ages, body types and fitness levels.
This class is unsuitable if you are recovering from injury or suffering from poor health. Please contact Aarifa if you have any specific concerns.

*Pole classes for men will start soon. If you are a man and would like to learn Pole Dancing, please leave your details by clicking here

Important Notes:
Good friction between skin and pole is essential, so the less the fabric on the body the better. Please wear a fitted top like a sports bra, and fitted boy shorts.
Please do not use any moisturiser/cream/oils/sunscreen for at least 11 hours before class to ensure good grip.
Please carry towels for wiping off sweat you've worked up on yourself and the pole.
No accessories (jewellery) to be worn to class.
Don't forget to wear your dazzling smile!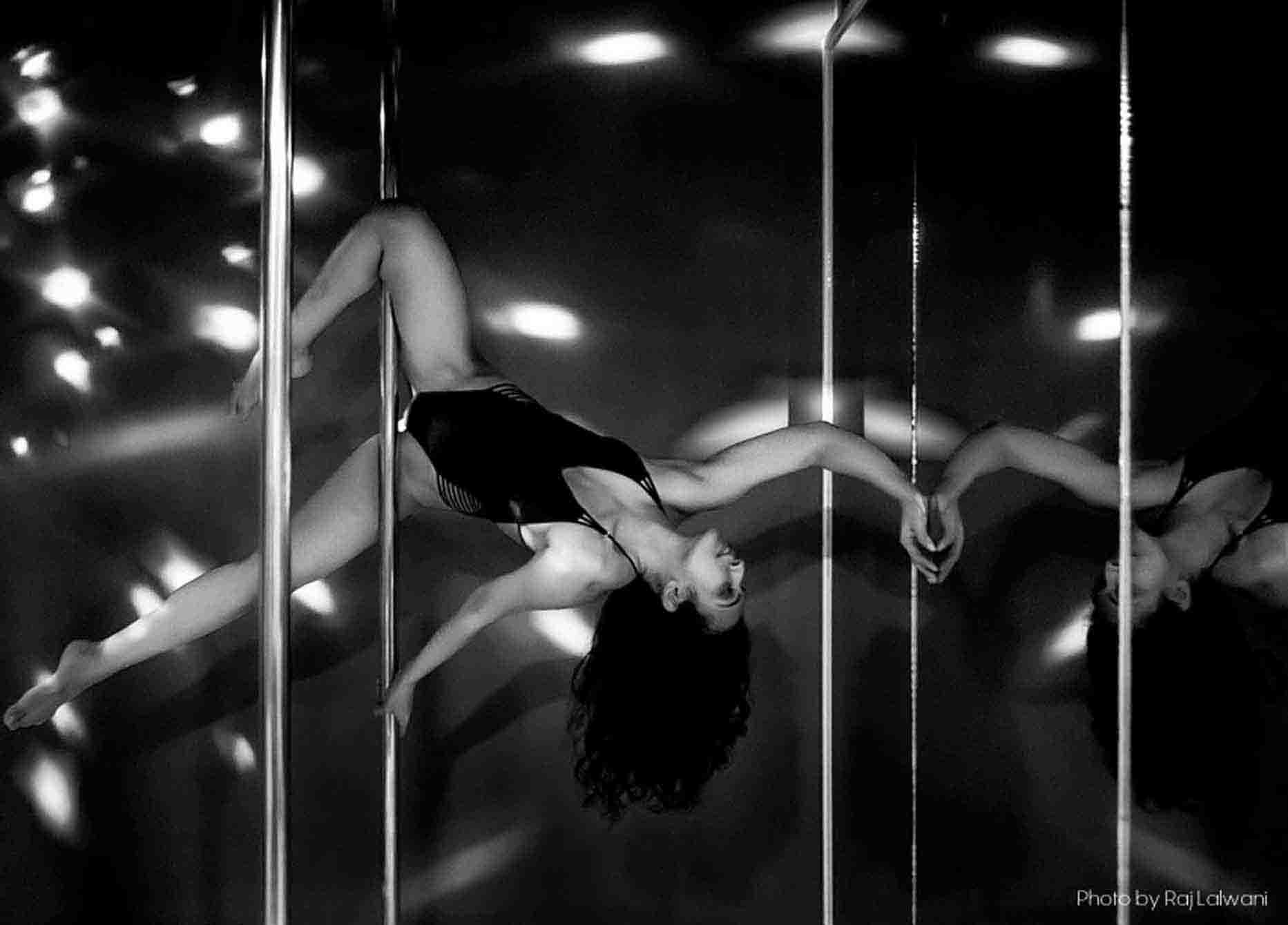 | | Afternoon |
| --- | --- |
| Monday | - |
| Tuesday | - |
| Wednesday | - |
| Thursday | - |
| Friday | - |
| Saturday | 3.00 - 4.00 |
| Sunday | 2.00 - 3.00 |
Charges
Trial Class: Rs.1,200 per person subject to availability (1 trial per person)

Package: 8 classes / 8 week validity: Rs.9,200 (Rs.1,150 per class)
Package cannot be extended if not used during the period of validity

Drop-in: Rs.1,500 subject to availability